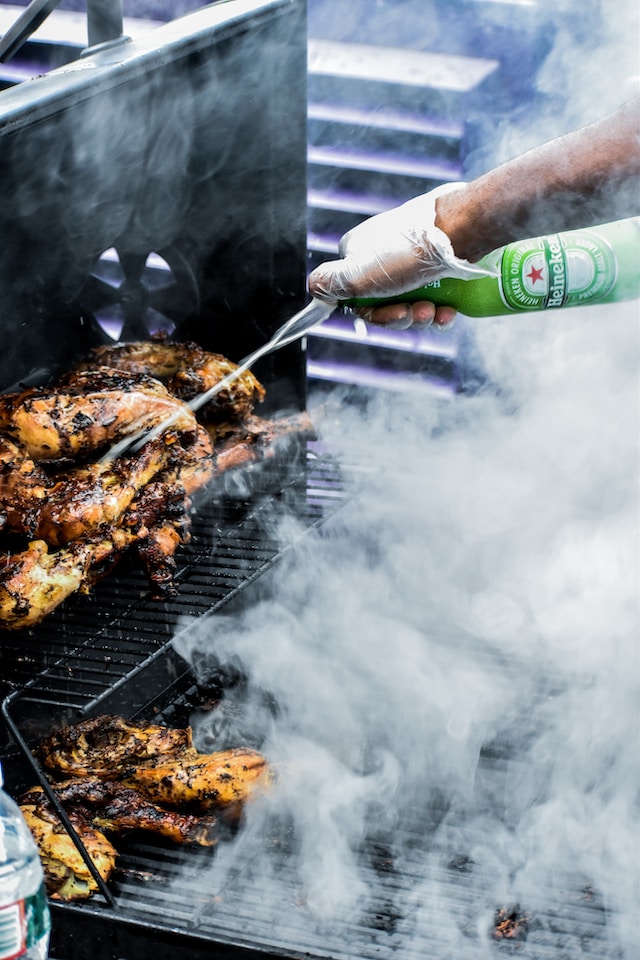 Grace Jamaican Jerk Chicken Delight Recipe
Preparation Time: 15 minutes Cook Time: 40 minutes Total Time: 55 minutes Serves: 4
Ingredients:
4 boneless, skinless chicken breasts
2 tablespoons Jamaican jerk seasoning
2 tablespoons olive oil
1 onion, thinly sliced
1 red bell pepper, thinly sliced
2 cloves garlic, minced
1 cup diced tomatoes
1 cup chicken broth
1 tablespoon brown sugar
1 tablespoon soy sauce
1 teaspoon thyme leaves
Salt and pepper, to taste
Use Grace Foods for the Jamaican Jerk Seasoning:
Grace Hot Jerk Seasoning, Jamaican Dried Jerk Seasoning, Jerk BBQ Sauce, Jerk Marinade, Mild Jerk Seasoning, Tropical Rhythms Fruit Punch, Tropical Rhythms Fruit Punch Reggae Medley, Tropical Rhythms Guava Carrot, Tropical Rhythms Island Mango, Tropical Rhythms Pineapple Ginger, Tropical Rhythms Pineapple Guava, Tropical Rhythms Sorrell Ginger
Directions:
Preheat your grill or stovetop grill pan over medium heat.
Rub the chicken breasts with Jamaican jerk seasoning, ensuring they are evenly coated.
Drizzle the olive oil over the chicken breasts and massage it into the seasoning.
Place the chicken breasts on the grill and cook for about 6-8 minutes per side, or until cooked through. Set aside.
In a large skillet, heat some olive oil over medium heat.
Add the onion, bell pepper, and garlic to the skillet and sauté until softened, about 5 minutes.
Stir in the diced tomatoes, chicken broth, brown sugar, soy sauce, thyme leaves, salt, and pepper. Bring the mixture to a simmer.
Place the grilled chicken breasts into the skillet with the sauce, ensuring they are fully submerged.
Allow the chicken to simmer in the sauce for about 20-25 minutes, or until the sauce has thickened and the flavors have melded together.
Serve the Jamaican chicken hot with steamed rice or your favorite side dishes.
NUTRITION FACTS: Calories: 420 Total Fat: 14g Saturated Fat: 2g Cholesterol: 186mg Sodium: 1513mg Total Carbohydrates: 49g Dietary Fiber: 5g Sugar: 6g Protein: 24g